Updated at 09:00 on Mar 18, 2023
【Guidance of business on Saturday, March 18】
good morning.
Summit area 170cm,Mountain roku area 100cm.
We will be open from 8:30 am.(Ropeway first train 8:40)

【Information on skiing and snowboarding】
All course can be skied.
※Cosmos spare lift out of service

【Yuzawa Onsen Snow Play Park】
■Installed playground equipment:Sledding, snow racers, fluffy playground equipment, snow tubing, snow striders
※Snowmobile Liner Closed today
※Takahara Snow Land is closed

【YUZAWA SNOW LINK(Yuzawa Kogen / GALA Yuzawa /Ishiuchi Maruyama)】
■Ski slope contact
·Yuzawa Kogen ⇔ GALA Yuzawa Lando service 
·GALA Yuzawa ⇔ Ishiuchi Maruyama buggy service
■free shuttle bus
Naspa Ski Garden ⇔ Echigo-Yuzawa Station ⇔ Running between the above three ski resorts
※Please check the shuttle bus timetable at the bottom of this page or on the YUZAWA SNOW LINK official website.

【road conditions】
If you come by car, you must have winter tires and other equipment.
When coming from Echigo-Yuzawa Station during snowfall, we recommend taking the free shuttle bus from the "East Exit" or "Inamoto-mae (Nishiguchi)" stops.

【YUZAWA SPA YUZAWA TOEI HOTEL】
■Rental ski room 
■Free changing room
■Drying room
■Guest locker room

 Business hours 8:30 to 18:00
 Open from December 17th (Saturday) to March 26th (Sunday)


1F ski room in this facility (open from 8:30 to 18:00) 12/17 (Saturday) - 3/26(Sunday)
From skis, boards, boots and wear to snow items, we have plenty to offer.
Short skiing and various rental for children, please use with confidence.

We are preparing abundantly from boards, boots, wear to snow items.
Short skiing and children's rental is available, please use with confidence.

◆We do not accept payment at the 1st floor rental ski room, so please use the "with room" or "2nd floor front desk".
 Customers after check-out will be charged at the "2nd floor front desk".
 Various credit cards, e-commerce, paypay, and regional coupons can be used
◆Rental ski reception is very crowded from 8:30 to 10:30, so it is recommended to apply the day before.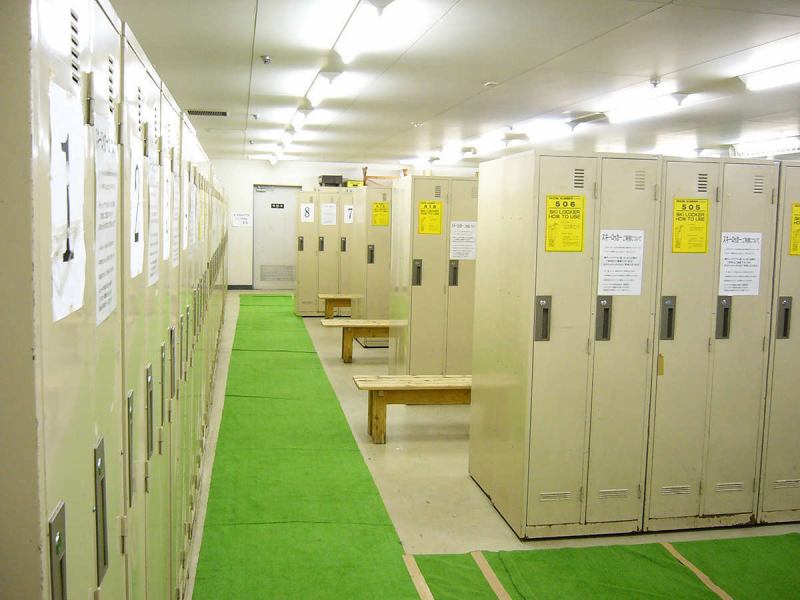 2022-2023 rental price list
Rental advance application form(Excel/PDF)

■WEB advance rental application■
Term of use:December 24, 2022 (Saturday) to March 26, 2023(Sunday)

[Same-day reception is also available]
[Reservations must be made at least 2 days before the date of stay.]

※Changes and cancellations can be made up to 2 days before the date of stay.
※To prevent mistakes, applications received after the deadline will be processed on the same day.
※You may have to wait depending on the congestion situation when handing over the equipment on the day.
※Payment is only with the room upon check-out(Cash,Various credit cards,Paypay available)

※To use advance reservations, fill out the "WEB advance rental application form"
 Please reply by fax or email.
※The application form is an image file, so please save it on your PC and adjust the print.

YUZAWA SPA YUZAWA TOEI HOTEL 1F Rental Room Section
FAX, 025-784-4062
Email, hotel_yuzawa@toei.co.jp

Discount lift tickets sold by YUZAWA SPA YUZAWA TOEI HOTEL
Free shuttle bus near YUZAWA SPA YUZAWA TOEI HOTEL(Timetable/Stop)
About ski school(Not operated by Hotel)
Yuzawa Kogen Ski School follows the curriculum of the All Japan Ski Federation,
From children to middle-aged and elderly customers, we give advice on accurate points in a fun and kind manner,
We strive to improve the skills of our students.

At this school, you can take lessons that suit you from a 5-stage class organization.
We also have kids lessons for preschoolers and snowboarding lessons that are fun and improve.
You can participate as an individual or as a group.

Information as of October 1, 2022.Contents are subject to change.

Yuzawa Kogen ski school basic information
 Yuzawa Kogen Ski School
 TEL:025-784-3562
(9:00 to 16:00)

Reception hours/Morning session 9:00 to 10:00
       Afternoon 12:00 to 13:30

Reception place/Ropeway station
    (Sanroku Station) LB floor reception counter

lesson time/From 10:00 to 12:00
13:30 to 15:30

About school web reservation
We recommend making online reservations at "Steach" for lessons for beginners to beginners!

※Lesson content may be changed or canceled depending on the opening status of the slopes.
 Please be careful especially if you are making a reservation in mid-December.
※Stitch is for credit card payments only.
※If you apply at the window on the day (all lessons), you can only pay in cash.
※Private/group/kids lessons can only be booked by phone.
※Please use Stitch for reservations for general classes.There is also a window reception frame for the general course on the day.

About the SAJ ski test date
 in preparation.
 For details, call:Please contact us at 025-784-3562.